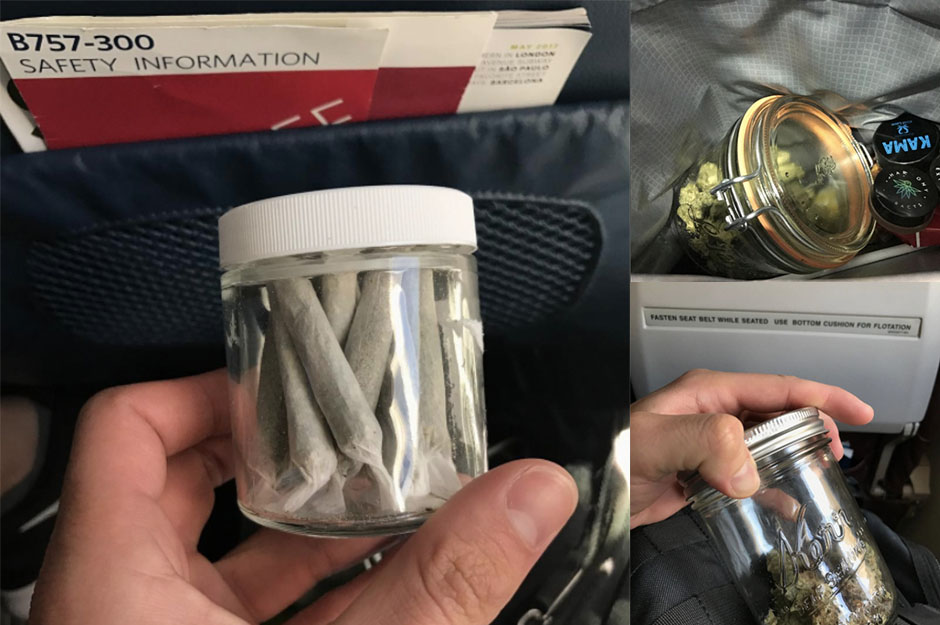 I travel quite frequently for work and pleasure, and there's little else I want to do after being crammed on an airplane for hours than spark up a bowl of some dank herb. To make sure said bowl is smoked – and multiple bowls after that – I've carried marijuana through airport security on countless occasions since becoming a medical marijuana patient back in 2009, and I've never had a single issue (knock on wood).
One of the main reasons I feel comfortable bringing marijuana on an airplane is that security, for the most part, isn't even looking for it. TSA's website says security officers aren't searching for marijuana or other drugs. If they do happen to find anything in your baggage then they'll turn you over to local law enforcement. I only carry cannabis when traveling through medical or recreational states, and I feel comfortable with the potential consequences in those states (something you need to consider and decide for yourself).
I've also talked to police about the issue. Before a flight between Denver and Montrose, Colorado, I called the Denver PD and asked if I could carry cannabis on an in-state flight. They didn't hesitate to say it was ok to do that. The fact that they're so lax about in-state travel makes me feel pretty comfortable walking through Denver International with a jar of chronic.
My method for carrying weed through TSA checkpoints isn't anything elaborate. It's quite the opposite and boils down to two simple things: