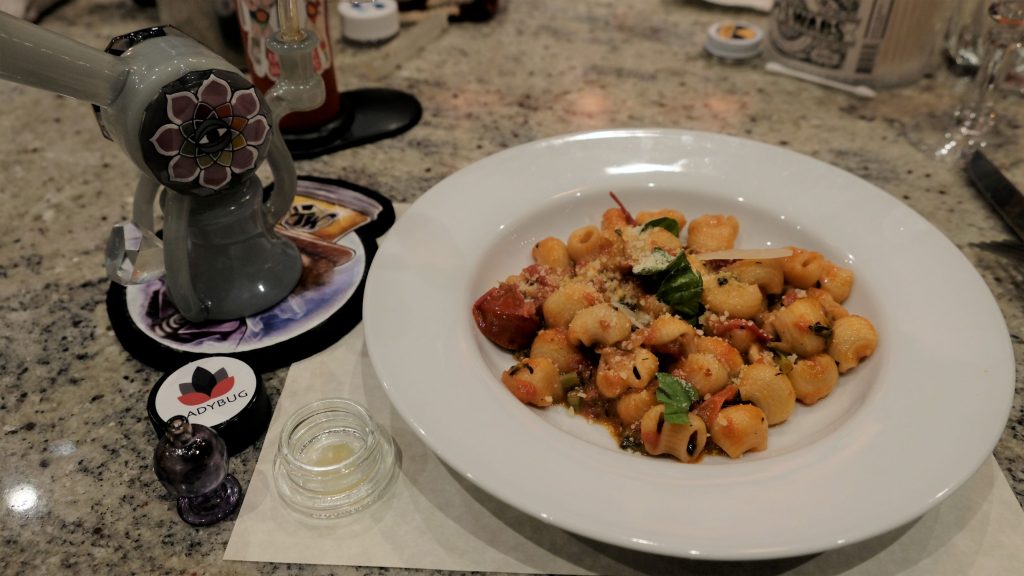 Walk into any fine dining establishment around the world and you'll be presented with a list of wines to pair with the meal you're about to devour. Each of those wines is hand-selected with extreme care to accentuate the flavors and textures of the food on your plate. For some people, the wine pairing IS the main attraction of a meal.

But wine isn't the only thing that pairs well with food. Personally, there are few things I enjoy more than burning a massive joint before eating an amazing meal. When I'm high as hell with the munchies like a motherfucker, each bite is a new explosion of flavor, each sip of drink quenches my thirst more, each moment of the dining experience is… simply better.

The only problem? It's not exactly acceptable to whip out a dab rig or spark up some sticky icky in the middle of a multi-course meal. That is, until I discovered the Cosmic Supper Club – a monthly pop-up dining experience in San Francisco that pairs gourmet food with gourmet solventless hash.
After attending another Cosmic Supper Club event last weekend, I decided it was finally time to share more about these amazing events. Read on below.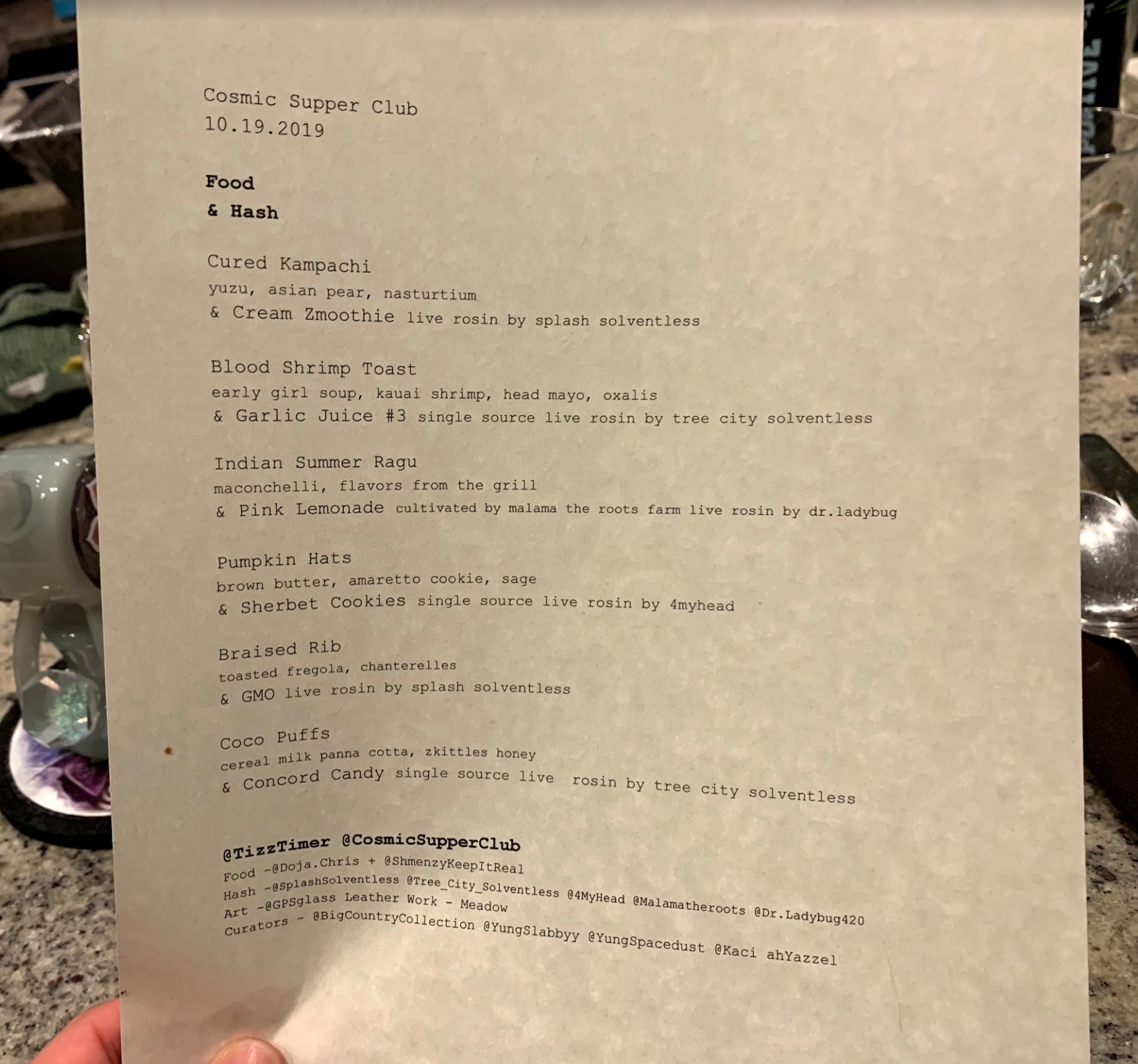 Continue Reading…