(There are more photos of this beautiful piece near the bottom of this post.)
The story of my new Swiss Perc piece requires a little personal background…
So I'm marrying an amazing woman in April (punching way above my weight type of situation). She obviously knows how passionate I am about cannabis (she barely smokes but is 100% supportive of my obsession) and also knows two of my most prized possessions are my triple-chamber bubbler and fumed pipe blown by Nate Dizzle (a.k.a. @SwissPerc).
My Nate Dizzle Triple-Chamber Bubbler:
My Nate Dizzle Fumed Pipe:

Nate first blew the bubbler for me 13+ years ago while I was going to college in Texas and he was living in Boulder, Colorado. He happened to finish the bubbler right around the time I was heading up to Denver for a couple String Cheese Incident shows at Red Rocks. Since I was going to be in the neighborhood we arranged for me to pick up the piece from him in person.
It was an awesome experience seeing his home glass studio and browsing his own (fucking insane) collection of glass. He was so warm and welcoming that I immediately felt a strong connection with my new piece. A couple years later Nate blew the fumed pipe for my collection. Since then, both pieces managed to survive quite a few moves around the country and have facilitated many memorable smoke sessions.
Flash forward to right before this last Christmas when, unbeknownst to me, my beautiful bride-to-be reached out to Nate and asked him to make me another piece. Excuse me while I pause for a moment and humblebrag about my fiance… I mean, how many women would buy their partner a custom piece from their favorite artist!? I hope the answer is a lot of women, but I have my doubts (sorry, guys).
Watch the video below to see this beautiful piece in action:
For me, smoothness and flavor are the two most important aspects of a great hit… and my god this piece delivers both in spades. The percolated downstem and Swiss Perc design combine to create a deep chug that delivers smooth, lung-expanding hits with true, clean flavors. This piece is a match made in heaven for people like me who choose cannabis primarily based on taste.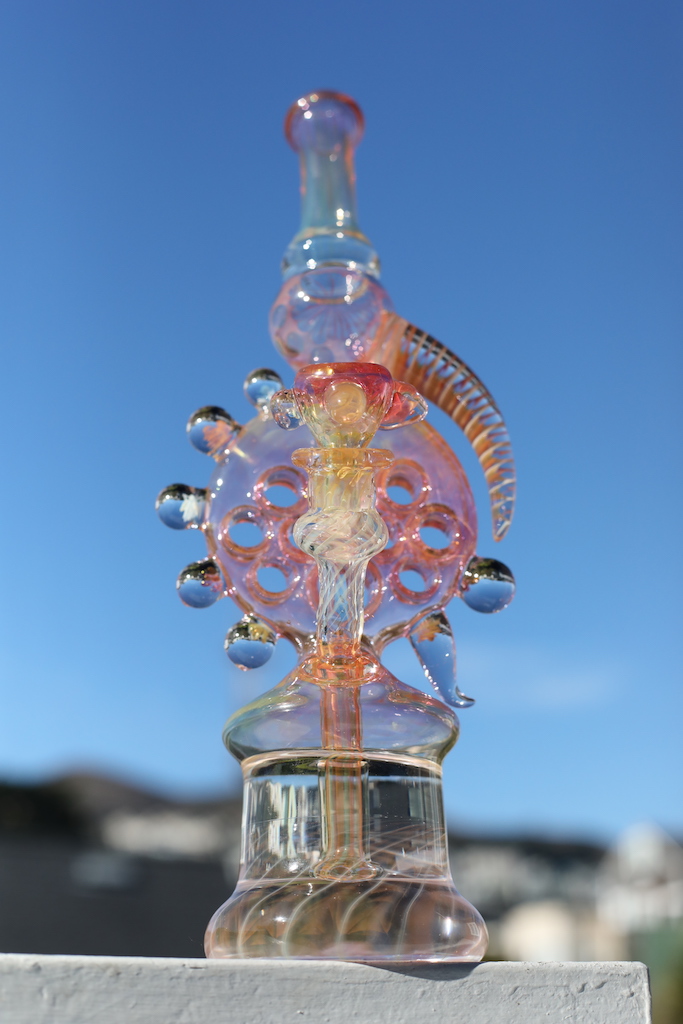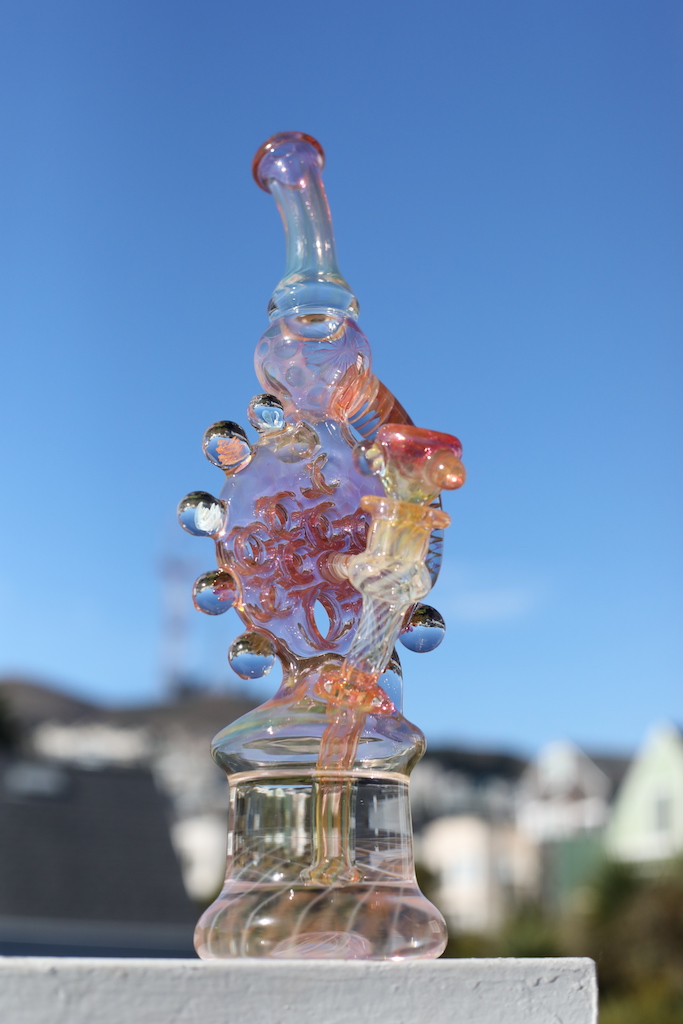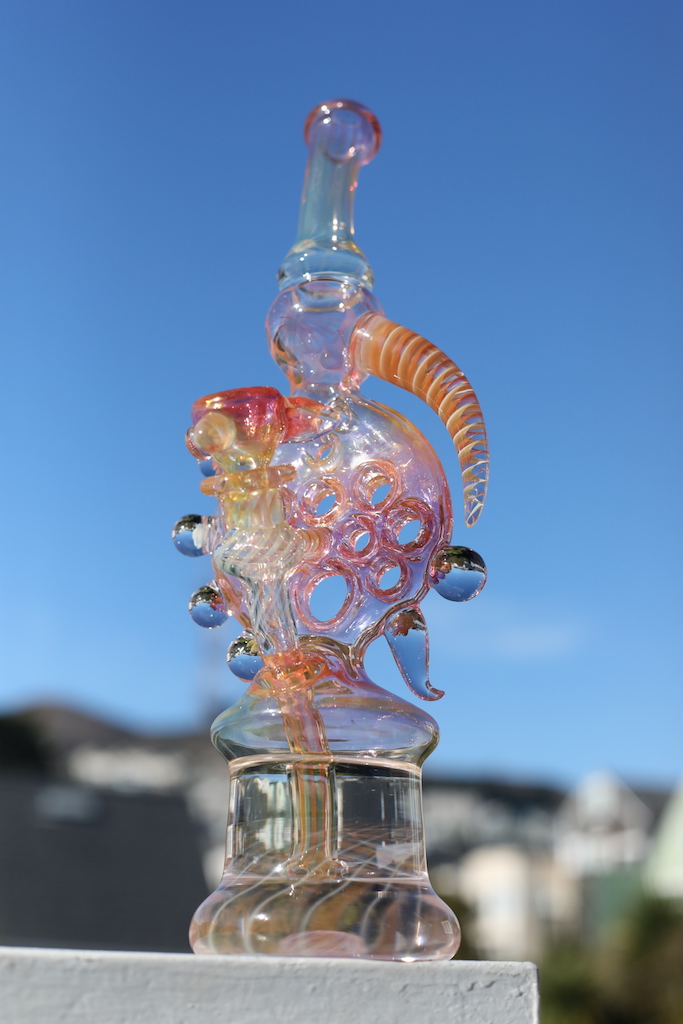 First bowl out of my Swiss Perc! It's Wedding Cake flower from Alien Labs, 120u mixed dry sift, Sour Chaos dry sift + 120u Sour Diesel bubble hash from Resin Ranch Extraction, and 90u Chocolate Oranges bubble hash from Dr. Ladybug.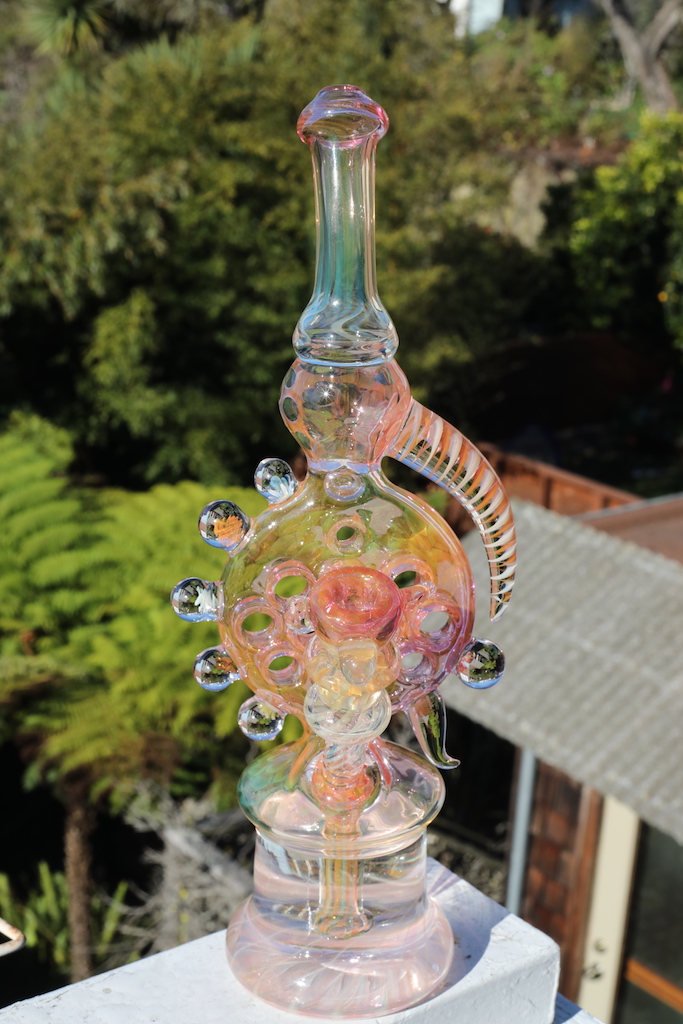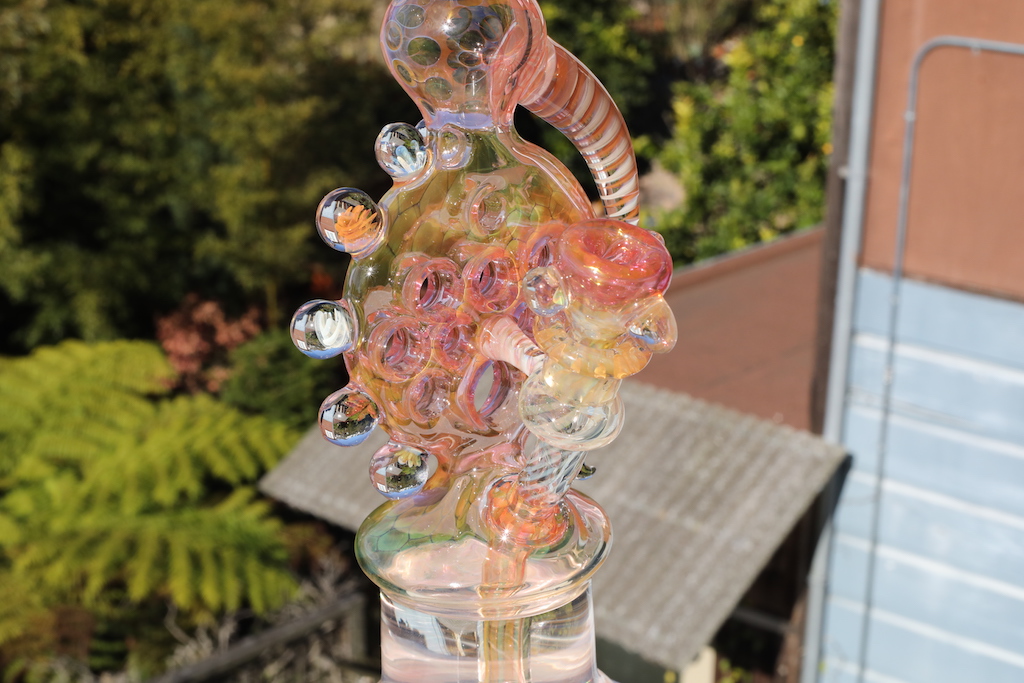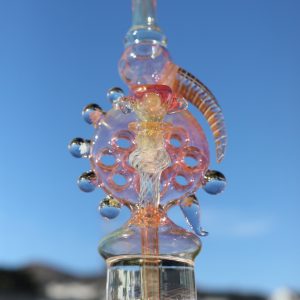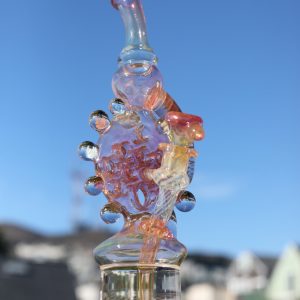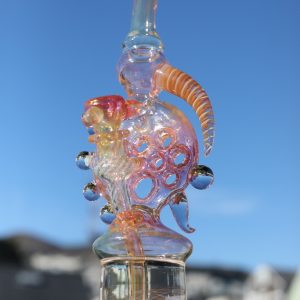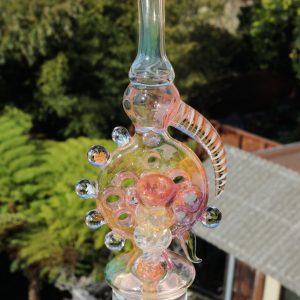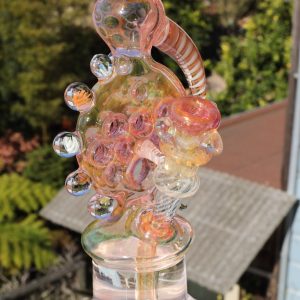 Receiving a gift like this blew my heart open with gratitude… gratitude for my fiance, for being a straight badass, and for Nate, for blessing me with another of his gorgeous creations. 🙏
Have you ever hit a Swiss Perc piece? Drop a comment below and let me know what you think!