One of my favorite weekend activities in San Francisco is rolling up some joints, grabbing my camera and heading to a new neighborhood to explore.
From The Mission and Haight-Ashbury, to Nob Hill and SOMA, each neighborhood comes with unique vibes and a new pool of amazing restaurants, bars, shops and, of course, dispensaries to dive into.
And now that I've lived here for nearly a year, I feel like I can confidently name a few of the best dispensaries in San Francisco. 
Here's my list of go-to's. These are in no particular order, but they're always the first menus I check when I'm hunting for new flavors.
SPARC
SPARC consistently has one of the widest and best selections of flowers in town. Every time I visit, their menu is stacked with classics I know and love, as well as newer and sometimes rare crosses that are really fun to try for the first time.
One thing I especially appreciate about SPARC is their range of indoor and outdoor/greenhouse-grown flowers. Often times you'll see the same strain on the menu twice, one indoor and one outdoor, which gives you the chance to see how different growing methods and environments impact the final smoke. SPARC's prices tend to be on the higher side (prices can get up to $65/eighth), so having outdoor options for certain strains always helps the wallet.
And no trip to SPARC is complete without a bowl, or three, at one of their Volcano vape stations – there are always nice people to meet as you inhale some bags.
Location: 1256 Mission St., San Francisco, CA 94103 (they have multiple locations; this is the main one I visit)
Website: http://www.sparcsf.org/ 
1944 OCEAN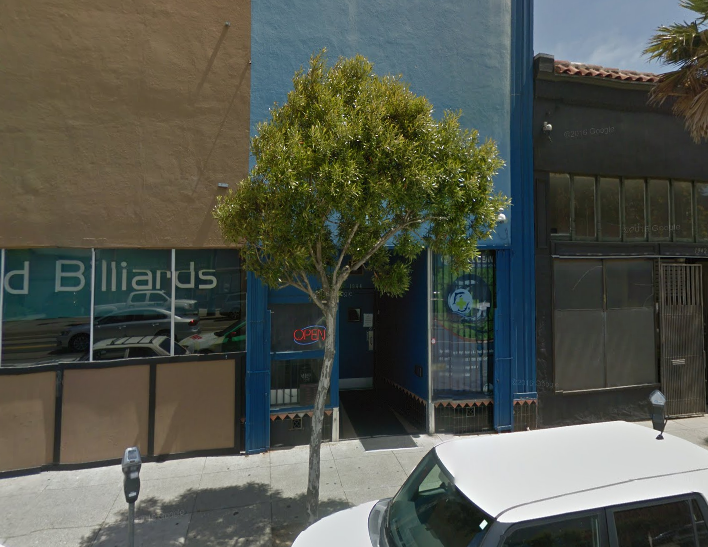 I first discovered 1944 Ocean while searching for my first taste of Matt Rize ice wax (found it there, worth the chase), and it's now my favorite shop for concentrates of all varieties. From full melt bubble hash to BHO shatter, badder, sugar wax and more, they have a super broad and tasty menu of the dabables (I don't even know if that's a word).
They frequently have extract producers in the shop for tastings (free dabs? yes please) where you can learn more about each extractors process and the types of starting material they're working with. Pro tip: stop by on Sunday for 20% off all concentrates.
Oh yeah, and they have a pretty kickass selection of flowers, too.
Location: 1944 Ocean Ave, San Francisco, CA 94127
Website: http://www.1944ocean.com/
MEDITHRIVE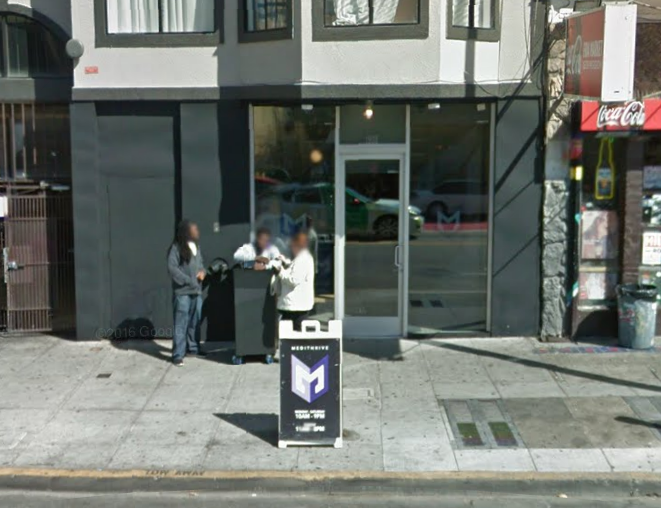 A few years back I visited San Francisco with a single goal: check out as many dispensaries and try as many strains as possible. I think I ended up sampling ~35 strains from 6 different dispensaries, not too shabby. Though the weekend is a little hazy, one of the standout highlights was receiving my first-ever cannabis delivery, from Medithrive Direct.
Flash forward to today, and Medithrive has one of the broadest networks of brick-and-mortar shops with several across town. I stop by regularly to check out their broad selection of top-shelf flowers and concentrates.
Local producers, like Dr. Ladybug and Fig Farms, are consistently on the menu, with new and delicious flavors rotating all the time.
Location: 1933 Mission St, San Francisco, CA 94103 (they have multiple locations; this is the main one I visit)
Website: http://medithrive.com/
COOKIES SF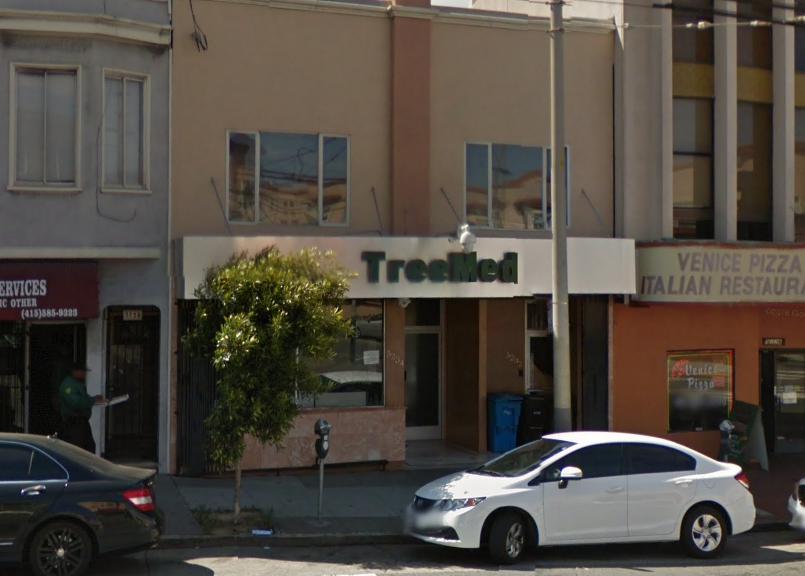 When I first moved to San Francisco I asked people on Instagram for recommendations on the best dispensaries in town. The #1 response I received: Cookies SF.
The hype, as they say, is real. That is, once I found the right dispensary (don't be fooled by Cookies 415, not the same by a long shot).
Cookies SF is hands-down my favorite place to pickup gas. They frequently have multiple varieties of Girl Scout Cookies (yes, this is where you can find real cookies in SF) and a bunch of other super dank flavors from Official Cookie Fam – like endless phenos of Gelato, Sunset Sherbet and more. Pheno tasting is made much easier thanks to their 1.75g (1/16th) option.
The only downside of the Cookies SF experience is the somewhat overwhelming level of security. It starts with entering through a steel gate and continues as you pass several security guards carrying guns. While I ultimately appreciate the safety measures, it does give Cookies SF a different vibe than other places in town.
Location: 5234 Mission St., San Francisco, CA 94112
Website: N/A